If you are like us, working out is a part of your daily routine. I personally like to workout in the morning before starting work. I like to cross it off my daily to do list as one of the first activities I complete after I wake up, and afterwards I like to dedicate most of the day to work and other activities.
My husband instead likes to workout right before dinner.
Our workouts are pretty similar: exercises that involve body weights, weight lifting, and cardio. Sometimes, we also workout together and we like to go on long runs and push our limits with HIIT sessions.
When we travel, working out is something we don't want to compromise on. We try to schedule our daily activities around a workout in order not to miss it.

In this article, I review our favorite ways to stay fit while traveling. This is so important for us, not only to keep our body in shape, but also to feel better while on the road. For us, working out is a great way to release any stress due to long flights, and we also get the benefits that improves our mood. We feel so good at the end of any training, long or short, and this can also be done just by letting our bodies move during the day! Some of the best memories of our travels are connected to some of our most active trips!
These are the ways we stay fit while traveling.
This is our recommendation #1 because it is the easiest way to stay fit while traveling: WALK EVERYWHERE.

Try to book your accommodation in an area that is walking friendly and try to reach your destinations by walking as much as possible. Using public transportation to discover a new city, for example, is a great way to get moving. Metros and bus lines usually allow you to get on and off very close to sightseeing destinations at a walking distance.

Also, nature is a great incentive to put you in the mood of moving. Plan visits to national and local parks and get immersed in nature while walking around.

At the airport, try to be on time and walk to the gate instead of using the walkway. You will burn extra calories and you will not even realize it.

Also, if your flight is delayed, or if you just have time, walk around the airport and get moving.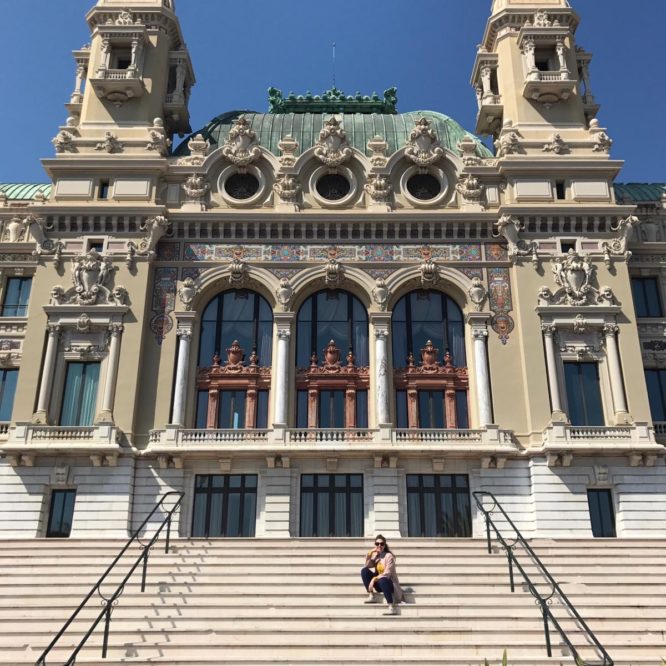 Using the stairs instead of an elevator is one of the most underrated ways to keep your body moving and burn some extra calories.

When we travel, we usually pack very light and take the advantage of using stairs as much as possible, since our luggage is not very heavy. It is an easy way to get our heart rate high, even if it is for a short period of time.
Think about it – climbing stairs can be done several times during the day, at short intervals. You might be even able to reach your 30 minutes of activity per day only by climbing stairs!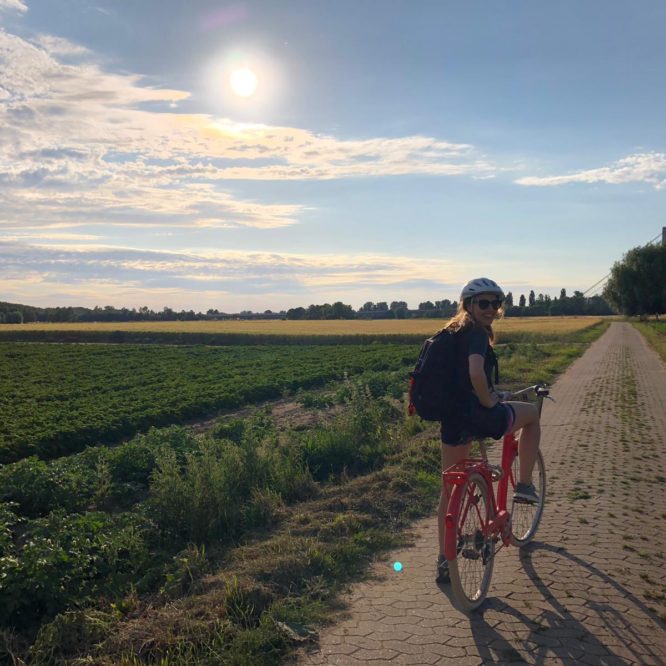 We love to discover cities by bike! We did it for the first time in Japan a few years ago, where we rented a bike for half a day in Kyoto.

We were able to reach many sights in a short period of time while biking across narrow streets where we could explore Japanese architecture.
We had the chance to experience "real life" in Kyoto while riding from one landmark to the other.
This would have not been possible by taking any other public transportation or just by walking.
Plan Ski Holidays & Hiking Holidays
Planning a ski holiday or a hiking trip is a great way to add a workout to your schedule.

My husband and I love skiing and hiking, so we usually plan at least one ski holiday and one hiking trip per year.

Moreover, even if we are visiting places that are not exactly on the mountains, we try to find opportunities to hike in the surrounding hilly neighborhoods, if available.

For example, when we visited Hong Kong, we reached the Peak by hiking to the top from Hollywood Road (where our hotel was located). Yes, we were exhausted at the end, but the hiking and the reward of the views at the end were really breathtaking!
Jump on a Walking Tour of the City
Walking tours are a great way to discover the city with a guide leading the way to the main attractions while giving the city's facts and information. And it is all by walking, which is a great way to add a daily workout to your busy schedule. It is also a great way to meet new people and discover hidden gems of the cities.
Plan a Morning or Evening Run
This advice goes back to tip #1. When possible, try to book an accommodation in a walkable area and near parks. In this way, it will be easier to plan a morning or evening run and take advantage of the green lungs of the place that you visit. 

We plan runs while traveling very often, and Europe particularly offers beautiful parks to run in. For example, when we visited Milan, we burnt calories in the morning by running from our hotel to Parco Sempione, where the Sforzesco Castle is located.

We really enjoyed the quietness of the park at 7AM, we felt it was all for us!
Elastic bands are also a great piece of fitness gear to pack in your luggage. These lightweight bands can increase the strength of your workouts. You can use them for working out your arms or legs. They help build and improve your core, too. Body exercises with elastic bands can be done from the ease of your hotel room or Airbnb, and you will not need much space around you either.
Bodyweight Workout from the Comfort of Your Room
Bodyweight workout exercises, with no equipment, are definitely also killers! From the comfort of your hotel room or Airbnb, you can plan your own bodyweight workout exercises, such as squats, pushups, lunges, or burpees.

But, if you are lacking imagination, or if you just want to change your training routine, check Youtube for a body workout video that fits your level.
Yoga is another way to burn some extra calories and stay fit while traveling. You might be already a yoga expert and feel comfortable doing a routine from the comfort of your room. Otherwise, you can check out some videos on Youtube or join a yoga class in the city you are visiting. There might even be free yoga classes in recreational areas of the city you are visiting, such as parks for example. Check online if you are interested.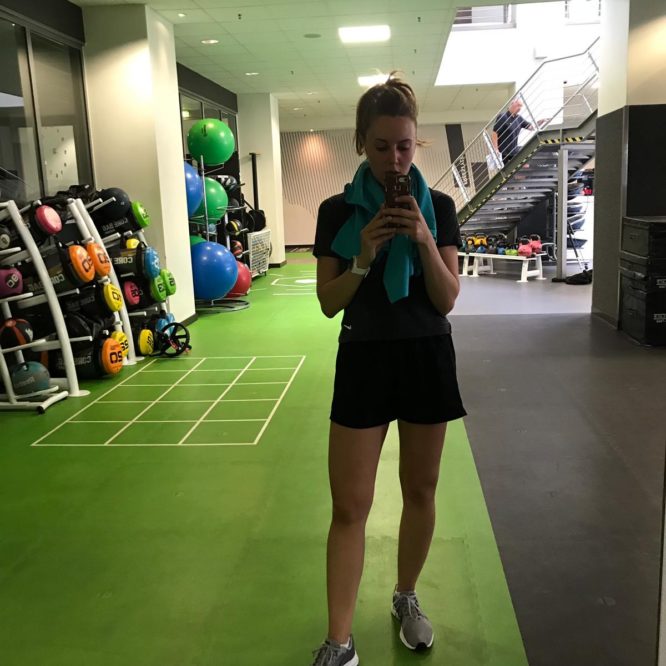 Sometimes booking a room in hotels with a gym is not too expensive and is worth the extra bucks if you are staying for a few days! For example, when we visited Houston, Texas, we knew we were going to in plenty of delicious food, so we decided to get a hotel with a gym to burn some extra calories.

Therefore, in the morning we were able to fit an hour of cardio and weight lifting into the schedule before starting our explorations. The best part of a hotel gym is that you might have access to some equipment that you would not otherwise use, such as heavy weights, a lat pulldown, seated leg press machines, and similar others.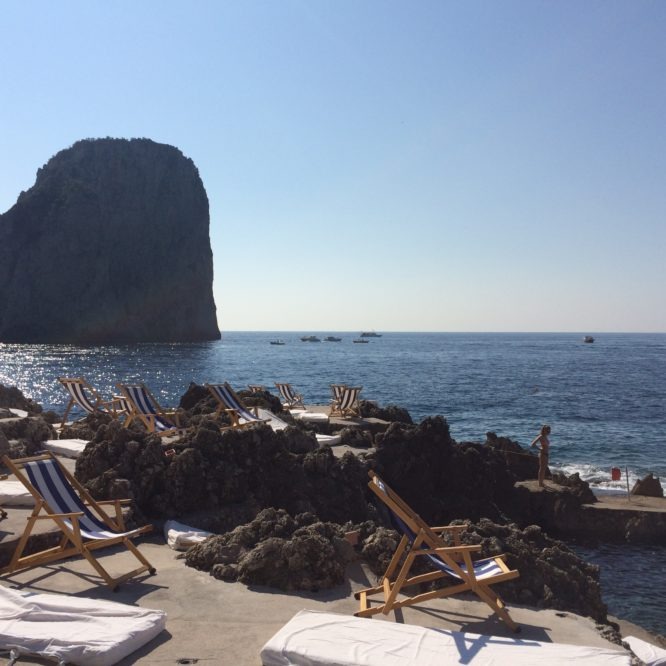 Another great way to stay fit while traveling is by going for a swim. If you are located in an area with access to a beach/lake or similar, just go for a swim! Otherwise, if you like the idea of swimming but you are not located near the water, consider booking an accommodation that offers a pool. If this is too expensive, consider joining the public swimming pool of the city instead.
Check if There are Free Activities at the Park
To change your routine (and especially if you like to meet new people), you might even want to check whether the location you are visiting offers free fitness activities at public parks or other recreational areas. We look for this information online or on Facebook when we want to experience something different. Usually, these activities are joined by locals, so it is also an opportunity to get to know some new people.
Do Some Squats While You are Waiting
This tip might sound weird, but hey, this is your health! So, why don't you take the advantage of doing some squats while waiting in the queue at a restaurant or museum? Or, for example, adding a few push ups while relaxing under a tree at a park?
If you are a slow traveler and spend a long period of time in the same location, you could decide to join a fitness club. This option will give you the freedom to exercise as you would at home and usually the monthly prices are not too expensive. Also, the knowledge that you have joined the club may push you to exercise with no excuses.
Another possibility for longer stays is to purchase some minimal equipment, especially if you know you will visit the same place many times over the years.

In our case, we visit our parents in Italy and the USA often. Therefore, we decided to purchase some dumbbells to use when we stay at their place. This way, we are sure we can at least fit a strength session into our days because we know we have the equipment ready to use at home.
These are our ways to stay fit while we travel. After many years on the road, we found that there are endless opportunities to burn some extra calories, and it does not have to be expensive or boring. Also, working out does not necessarily have to be a long session.

Sometimes, a 10 minutes HIIT session is everything you can fit it, and this is fine. Remember that doing exercises is just part of the equation of staying fit and healthy and what you eat is just as important. Keep these pieces of advice in mind for your next trip and stay fit along the way!
Articles You Might Also Like